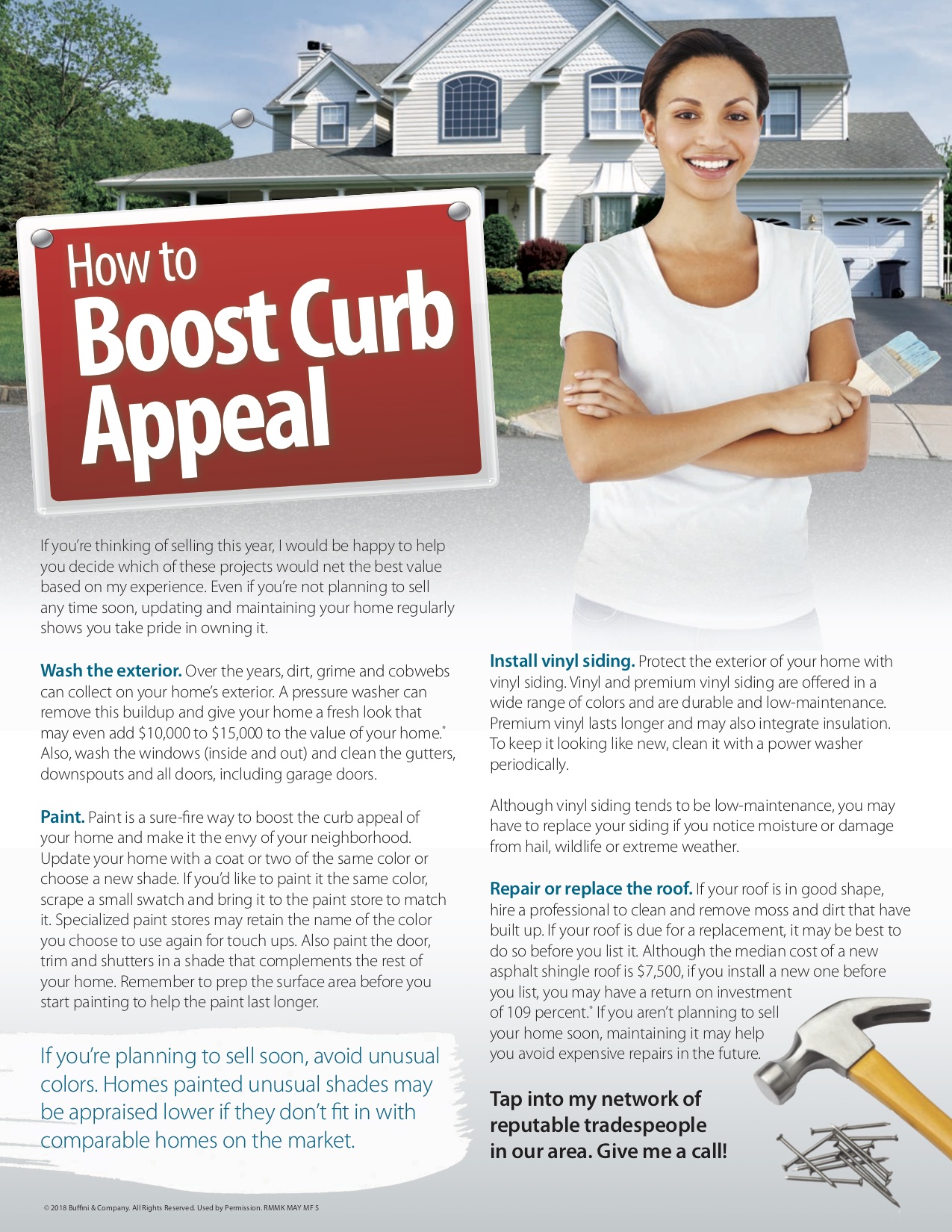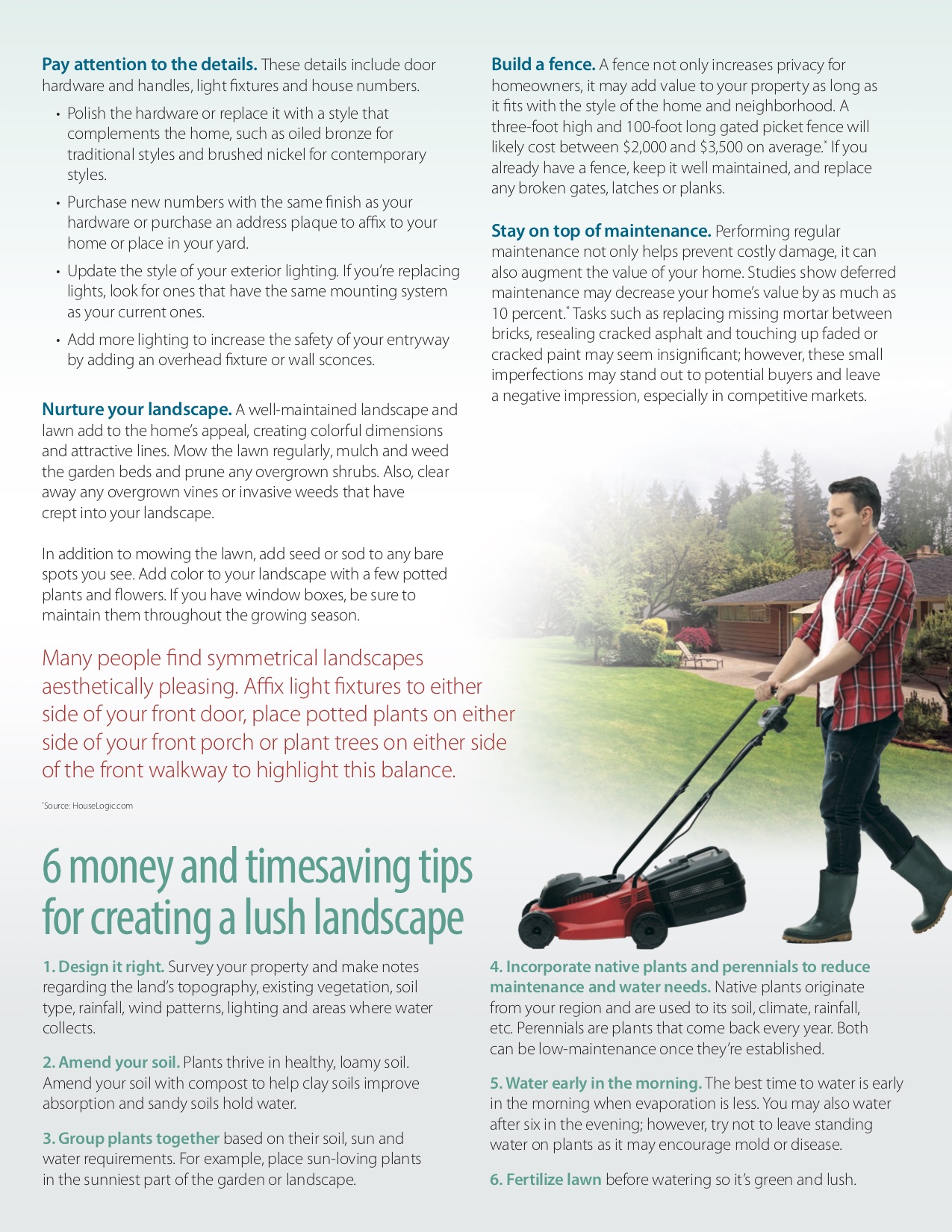 Maintaining your home's curb appeal has never been more important than now because many homebuyers begin their home search online. After all, once potential buyers see a home they like online, they're more likely to schedule a showing or drive by the property to see the home in person.
This month, we're sending information intended to help you improve your home's curb appeal, including eight tips designed to make the home's exterior and landscape appear more attractive to potential buyers. Not thinking of selling right now? These tips will also help you maintain your biggest investment—Your Home—and make it the pride of your neighborhood, until the day you decide to list.
If you're thinking of listing your home, give us a call! Even if you're not thinking of listing now, we can offer tips to help you improve your home's value and connect you with reputable service professionals in our network who can help.